August 30th, 2017 -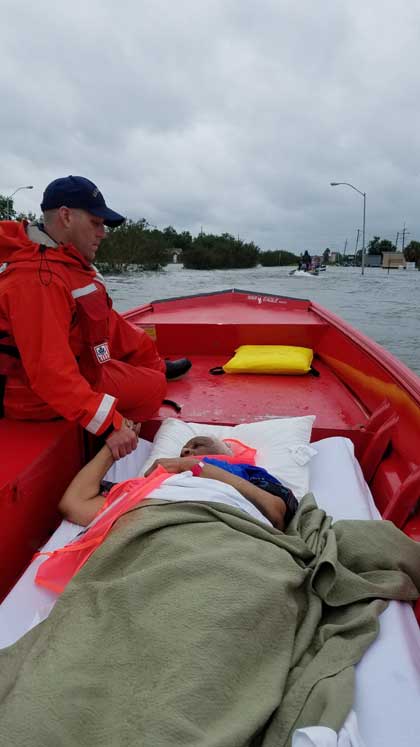 The Coast Guard Marine Safety Unit Huntington continues to respond to rescue requests in the great Houston Metro Area, Aug. 30, 2017. The Coast Guard partners with local Emergency Operation Center and established Incident Command Post to manage search and rescue operations. (U.S. Coast Guard courtesy photo by Coast Guard Marine Safety Unit Huntington/Released)
HOUSTON – The Coast Guard Flood Punt Teams rescued more than 940 people in the greater Houston Metro Area, Wednesday.
"We are assessing the needs of the community around-the-clock and strategically placing our punt teams in the best place to assist," said Petty Officer 3rd Class Stephanie Tindall, a marine science technician at Coast Guard Sector Houston-Galveston. "We have been working closely with partnered agencies to ensure an effective and efficient response effort."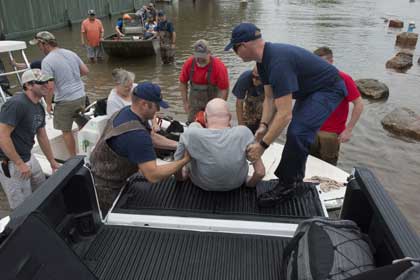 The Coast Guard Gulf Strike Team continues to respond to rescue requests in the great Houston Metro Area, Aug. 30, 2017. The Coast Guard partners with local Emergency Operation Center and established Incident Command Post to manage search and rescue operations. (U.S. Coast Guard photo by Petty Officer 3rd Class Ryan Dickinson/Released)
The Coast Guard has deployed assets and resources from across the country to create a sustainable response force.
Currently, there are 33 Coast Guard helicopters and nine Coast Guard Flood Punt Teams, with 12 shallow-draft vessels, capable of operating in flooded urban areas.
Coast Guard has rescued more than 4,500 people and more than 113 pets.
back...

Arizona Free Press

Click on "Latest Threads" above
for additional articles.

Physical Address

A government big enough to give you everything you want, is strong enough to take everything you have. -Thomas Jefferson

Mailing Address

550 N. Willow St.
Globe, AZ 85501